INSTALLED BUILDING PRODUCTS FOUNDATION EMPLOYEE FINANCIAL ASSISTANCE PROGRAM
When the unexpected happens, we're here to help. Installed Building Partners is partnering with The Columbus Foundation and the Gifts of Kindness LLC to create The Installed Building Products Foundation Employee Financial Assistance Program. The program was created to support our employees who experience financial hardship resulting from an unexpected emergency or disaster.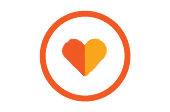 Who is eligible for assistance?
IBP employees are eligible to apply for assistance if they are an active team member with Installed Building Products (including those on leave, short-term disability and paid time off) and for a Qualified Emergency Hardship have been employed by IBP for a minimum of one continuous year. Requested assistance must be the result of an event that has occurred after the team member's one-year anniversary for a Qualified Emergency Hardship and after a team members hire date for a Qualified Disaster.  Contract, temporary/seasonal employees, interns, retirees or those on long-term disability are not eligible to apply or to receive assistance. 
In instances of financial hardship, employees are eligible to apply for assistance at a minimum of $250 and no more than $2,000 each year until the fund is depleted.  Employees may submit multiple applications for the same hardship, but not receive more than a total of $2,000 total assistance each year.
Per the guidelines, all of your documents must include your name and/or address. Please do not provide any documentation with personal information such as your social security number, driver's license information, bank/credit card account numbers or user ID/passwords. Please redact or remove this information before sending the document.
For more detailed information on eligibility, please refer to the following guidelines:
English Eligibility Guidelines
Spanish Eligibility Guidelines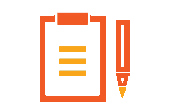 Apply
To apply for assistance today:
Complete an Online Application. Need help with the application?  Watch this video!
Download and return application via email or mail:
The Columbus Foundation
ATTN: IBP Assist
1234 E. Broad Street
Columbus OH 43205
Questions about the application process? Email IBPAssist@ColumbusFoundation.org or call (614) 545-7569.