As we learn more and more about the factors that contribute to our overall well-being, it's clear that our physical health is just one piece of the puzzle. Our mental, spiritual, and social health are crucial to living a fulfilling, healthy life. One powerful way to boost our well-being is by strengthening our connections to others—this applies to each of us as individuals, as well as collective communities.
Research shows that socially connected communities are more trusting, safer, more prosperous, and healthier. However, Americans report that their social connectivity has declined steadily in recent decades. In 2018, only 16 percent of Americans reported that they felt very attached to their local community. Today, approximately half of U.S. adults report experiencing loneliness, with some of the highest rates among young adults.
Earlier this year, U.S. Surgeon General Vivek Murthy issued a public health advisory on what he called "our epidemic of loneliness and isolation." The public health advisory outlines the negative impacts of isolation and loneliness, including:
Poor social relationships, social isolation, and loneliness can increase your risk of heart disease by 29 percent and risk of stroke by 32 percent.
Among older adults, chronic loneliness and social isolation can increase risk of developing dementia by approximately 50 percent.
Lacking social connection can increase risk for premature death as much as smoking up to 15 cigarettes a day.
The Columbus Foundation's mission is to strengthen and improve our community for the benefit of all in our region, now and into the future. Research informs our efforts to build community, honor the dignity of one another, and listen deeply as we imagine and work toward a bright future where we all experience a deep sense of purpose and belonging.
As neighbors with interconnected lives in an ever-changing, increasingly polarized, and fast-paced world, we can choose to slow down to connect with and listen to one another. It is our daily interactions, big and small, and how we show up for one another that weaves the fabric of community as we look ahead toward our shared future.
Here are some of the ways The Columbus Foundation is partnering with the community to encourage social connection:
Kindness Close to Home
Did you know only 3 in 10 people know the names of most or all of their neighbors? Kindness Close to Home seeks to bring neighbors together to build a community where everyone feels seen and known. Learn more and register for a free neighborliness kit, while supplies last, to make hosting a gathering with your neighbors easier!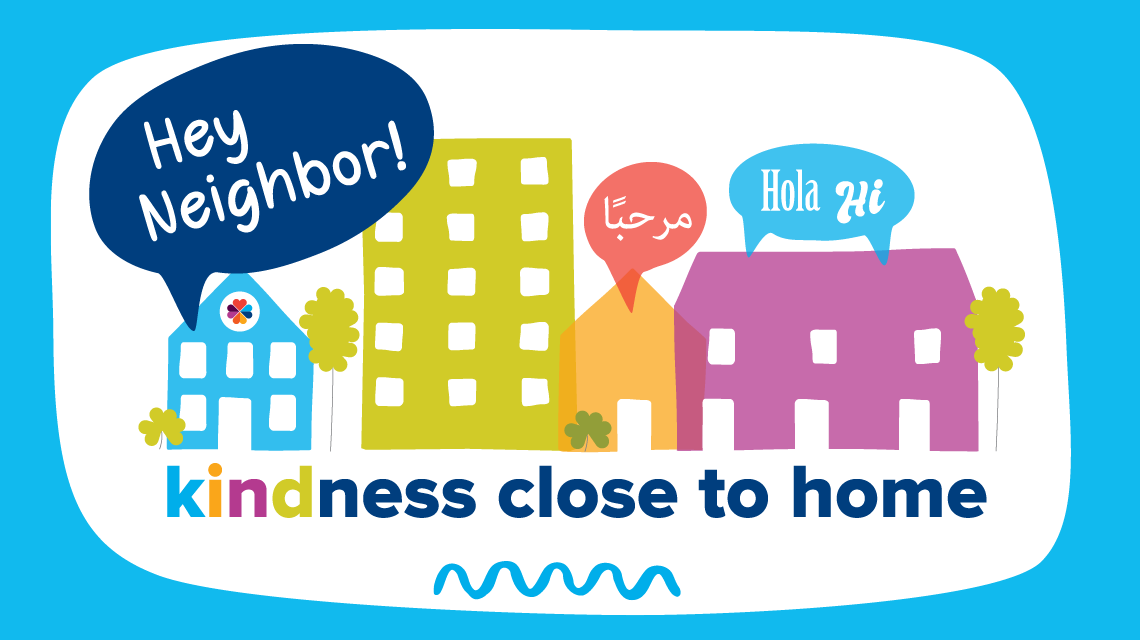 Register for a FREE neighborliness kit to start a chain reaction of kindness!